Animal Crossing: made a t-scar hoodie!!!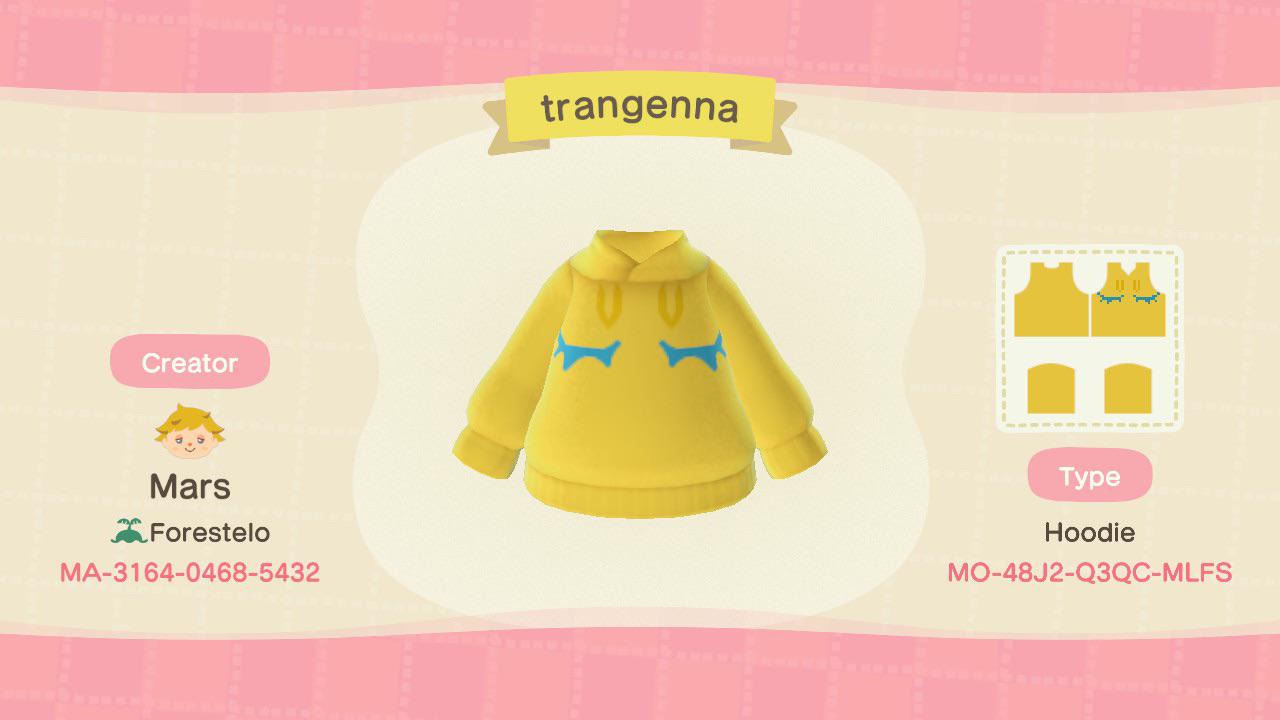 was just messing around and it kinda goes hard. if you want different color combos lmk! i'll make skin colored tanks too if y'all want that. trans rights! 🏳️‍⚧️

Please leave your comment and email for any question or code request, we will reach you soon.