Animal Crossing: Wavy Pride Border. :-)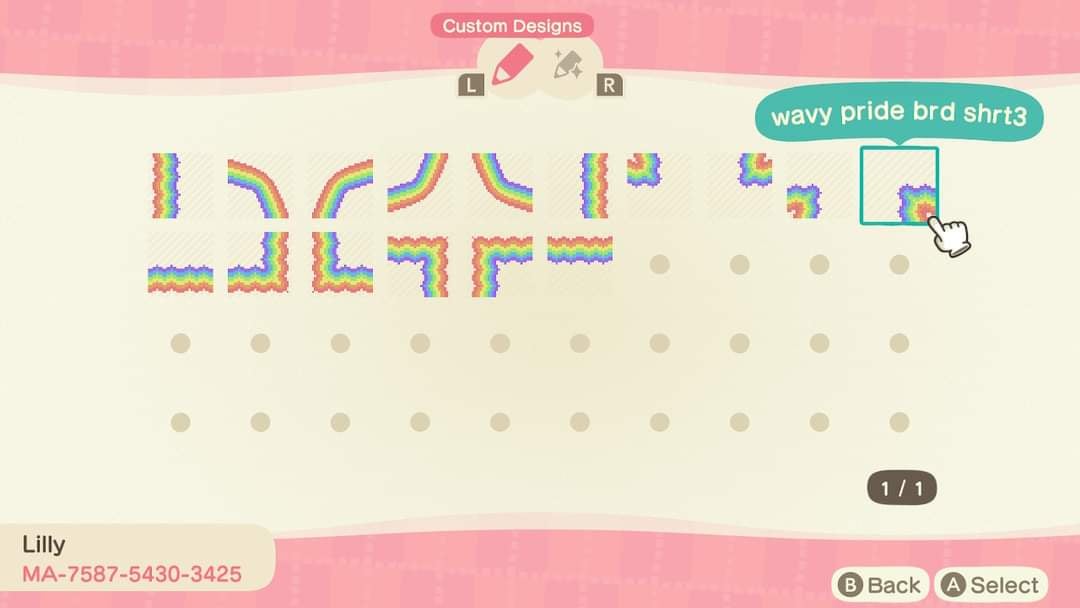 Hi folks,
Just found this group. I figured since it was the last day of Pride month (Dang, its the 1st already here) I would post my only personal design thus far.
I was finding all the straight line pride borders lacking, so I made this cute curvy one! I spent sooo much time counting out and trying to perfect the curves on this border. HAH. I think it looks great on just about any pathway too. I hope you all enjoy.

Please leave your comment and email for any question or code request, we will reach you soon.